Department of Higher Education
May 06, 2013
Dedicated Volunteers Help a Record Number of Students Apply for Financial Aid
Jefferson City - Volunteers at FAFSA Frenzy events held around the state helped 1,470 students file their Free Application for Federal Student Aid this year, a 5.6 increase over last year's total. More than 600 volunteers assisted at 55 FAFSA Frenzy sites around Missouri.
FAFSA Frenzy events make applying for financial aid easier by providing students with free, on-site help to fill out the FAFSA, which is the first step in applying for most federal, state and institutional financial aid.
The Missouri Department of Higher Education recognized two Outstanding Site Coordinators of the Year and two Outstanding Volunteers of the Year based on nominations from FAFSA Frenzy organizers and volunteers.
Site Coordinator of the Year awards went to Robin Stimac, financial aid director for Metropolitan Community College- Maple Woods, and Rebecca Strubbe, director of guidance at Lebanon High School.
Robin Stimac, who coordinated FAFSA Frenzy at the Maple Woods campus of Metropolitan Community College, was recognized as a tireless promoter of FAFSA Frenzy at community events and on local TV and radio shows. "Robin makes sure every parent and every student feels comfortable," said one of her nominators.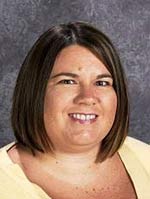 Rebecca Strubbe hosted FAFSA Frenzy at Lebanon High School, bringing in families from schools within a 30-mile radius to join the event. She recruited financial aid advisors from several colleges and guidance counselors from surrounding high schools to lend their expertise to students and their families.
Volunteer of the Year awards went to Teresa Steinkamp, program advisor at the St. Louis Scholarship Foundation, and Sharon Kavanaugh, customer service representative for State Fair Community College.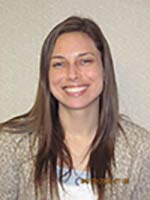 Teresa Steinkamp served at numerous sites and was nominated as a volunteer at Hazelwood East Middle School. She was recognized for her expertise and ability to work one-on-one with participants to submit the FAFSA, and for following up with an individual student who encountered problems. "She emailed the student in less than 24 hours and later followed up with her to see if the student had completed her application," according to the nominating form.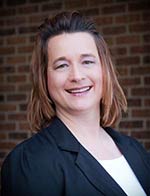 Sharon Kavanaugh helped at the FAFSA Frenzy event at State Fair Community College. She promoted the event throughout Sedalia, even securing donated lunches, cookies and prizes for the participants. "Everyone was impressed we provided lunch for them ... they were so very grateful," wrote her nominator. "She went above and beyond to make our event a success."
"Students encounter many obstacles in the path to college," said David Russell, commissioner of higher education. "The dedicated volunteers of FAFSA Frenzy help remove those obstacles so students can apply for financial aid on time. We recognize these outstanding site coordinators and volunteers of the year, and extend our thanks to the hundreds of others who give freely of their time to help students obtain financial aid."